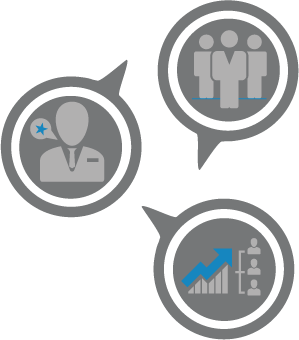 We have a method and plan of action through which we are able to ensure a successful search:
Researching your business, organizational structure and culture.


Understanding your criteria for the subject search, including desired skill set and personality.

Conducting targeted searching and recruitment via Edge's extensive contacts and the use of Edge's databases.

Thorough screening of potential candidates by scrutinizing resumes for on-point experience. This is followed by extensive interviewing, including behavioral interviewing to identify work style and personality.

Providing you with a handful of the best, most qualified candidates. No Edge client will receive a flurry of paper profiling semi-qualified candidates.

Engaging in an interactive process, meaning that your feedback is the key to directing and adjusting Edge's search effort.

After you have selected a candidate, assisting you to prepare an offer that is likely to be accepted. Edge provides compensation guidance and helps with negotiations. In addition, Edge motivates your chosen candidate to join your company.
Our recruiting services are available on a retained or contingency basis.